"From Russia with Love"
Breeder & Artist.... Sondra J Ragon
Milaya Moya Siberians &

ArtzKatz.com...

Sondra's Art Work

.
(Russian translation.... my dearest, my honey siberianTICA registered, hypoallergenic, Colorpoint/Lynx pointe NEVA Siberians,
Champion Russian Lines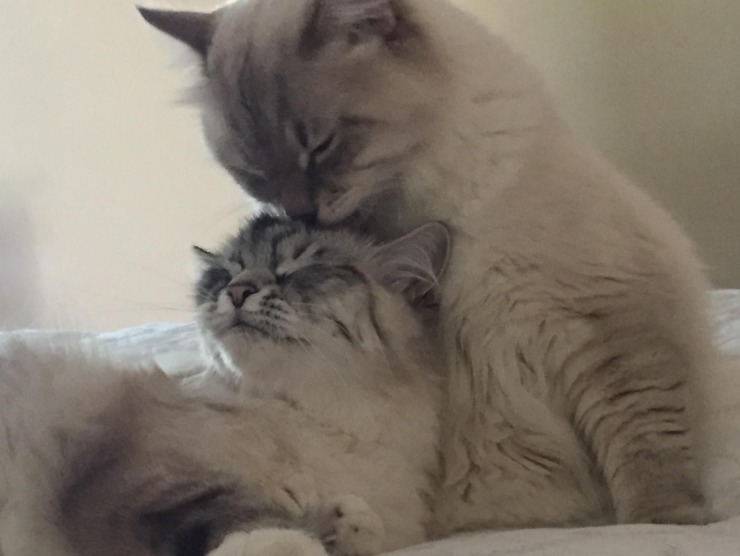 Welcome to Milaya Moya Siberian Cats
and thank you for visiting my website. I breed beautiful, healthy, full of life, hypoallergenic, and TICA registered colorpoint
SIBERIAN
kittens. I am located in Beverly Hills, Michigan and am a small cattery. My Michigan
Siberians
are raised in my home (not caged or raised in a basement). They are raised as part of my family and are very well adapted to daily affection, play, household activities and grandchildren.
My Michigan Siberian Cats
prefer human companionship and are noted for their dog-like tendencies. Many of my kittens have been taught to sit, roll over, fetch a ball and run on a tread mill. My color points and lynx points are all blue-eyed! My cats are very dear to me and all my mothers are never alone. I am with them
during
the birthing and delivery of their kittens. Siberians are so special..... I am sure once you experience this unique relationship your
siberian
will be your dearest friend for life. Check out my facebook page; sondra j ragon for more pictures and information about these sensational, affectionate, and beautiful blue eyed cats. My Siberians have low amounts of FelD 1 and
FelD 4, therefore your allergy reaction is usually non responsive, therefore the
Hypoallergenic Cat!





Prior to purchasing a

siberian

kitten....I,

Sondra Ragon must be contacted by phone (3303169739) or in person. A get- to- know you interview is required before a kitten can be reserved. All kittens are seen by a veterinarian at 7 weeks
for a complete physical exam and core vaccinations. Kittens are seen again at 10 weeks and will receive the second set of core vaccinations. Kittens are placed in their homes at 12 weeks.
My kittens are

not
juvenile altered (spayed or neutered)!


My

Siberian

Kittens are guaranteed against genetic defects for

three years.

This is a guarantee all breeders should honor. I require a 250.00 nonrefundable deposit to reserve a kitten and the balance is due when you pick up your kitten.


My

S

iberian

kitten price is $1500.


My kittens can only be hand delivered. I do not ship, but kittens can be couriered to your location. DTW is only 30 minutes from my home. If you would like to pick up your kitten I will meet you at the airport.


After our phone interview, I will send a contract and a kitten care document. The contract is to be signed and returned with the $250.00 deposit.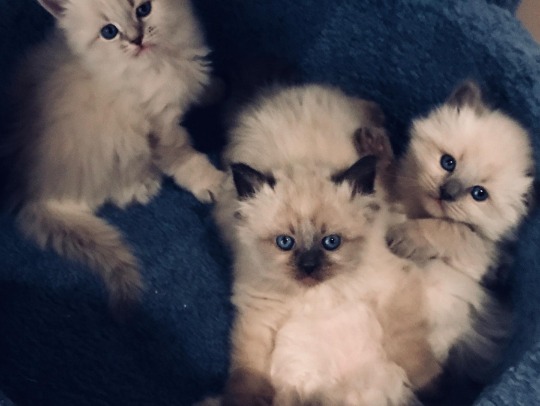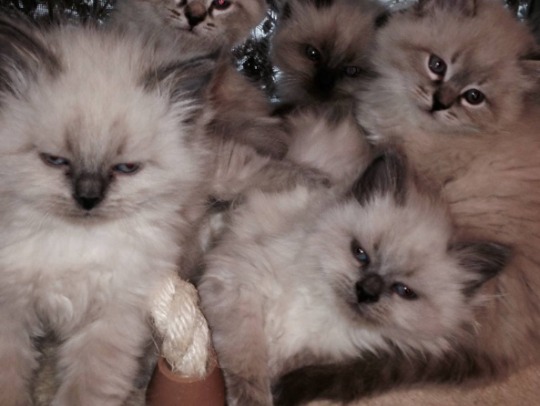 I highly recommend all new kitten adoptees to make arrangements to visit the breeder's home before purchasing a kitten. If the breeder refuses, I would think twice! If they do not give you a three year guarantee against genetic defects and FIP I would walk away. SOMETHING IS NOT RIGHT!
My Cats, My Blue Eyed Girls...
Feya
Seal Pointe
Milaya Moya Siberians
Feya was born at my home.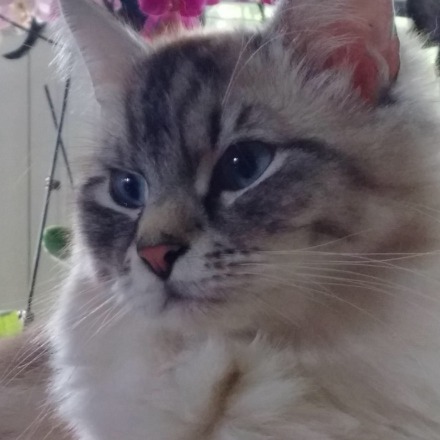 Lilly
Seal Lynx Pointe with white
Lilly Is from Moscow.
Lady
Silver Lynx Pointe with white
Lady is from Prague...retired and lives with me....
Iban is a blue eyed, blue pointe with white . He is from Prague.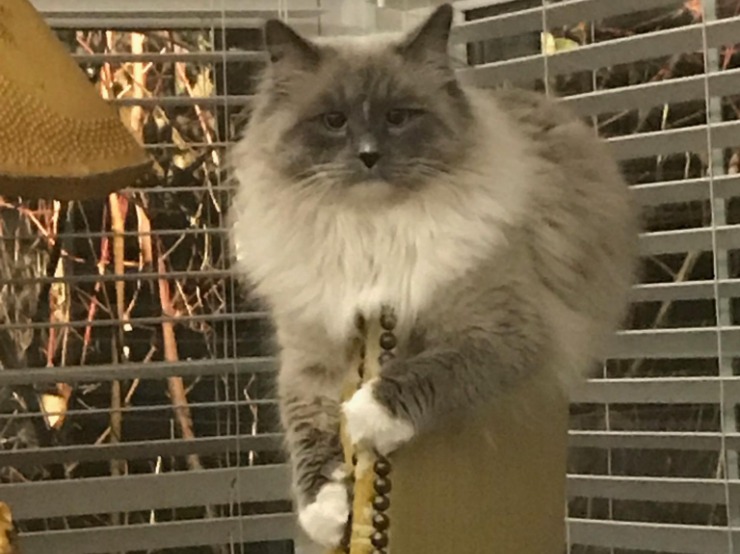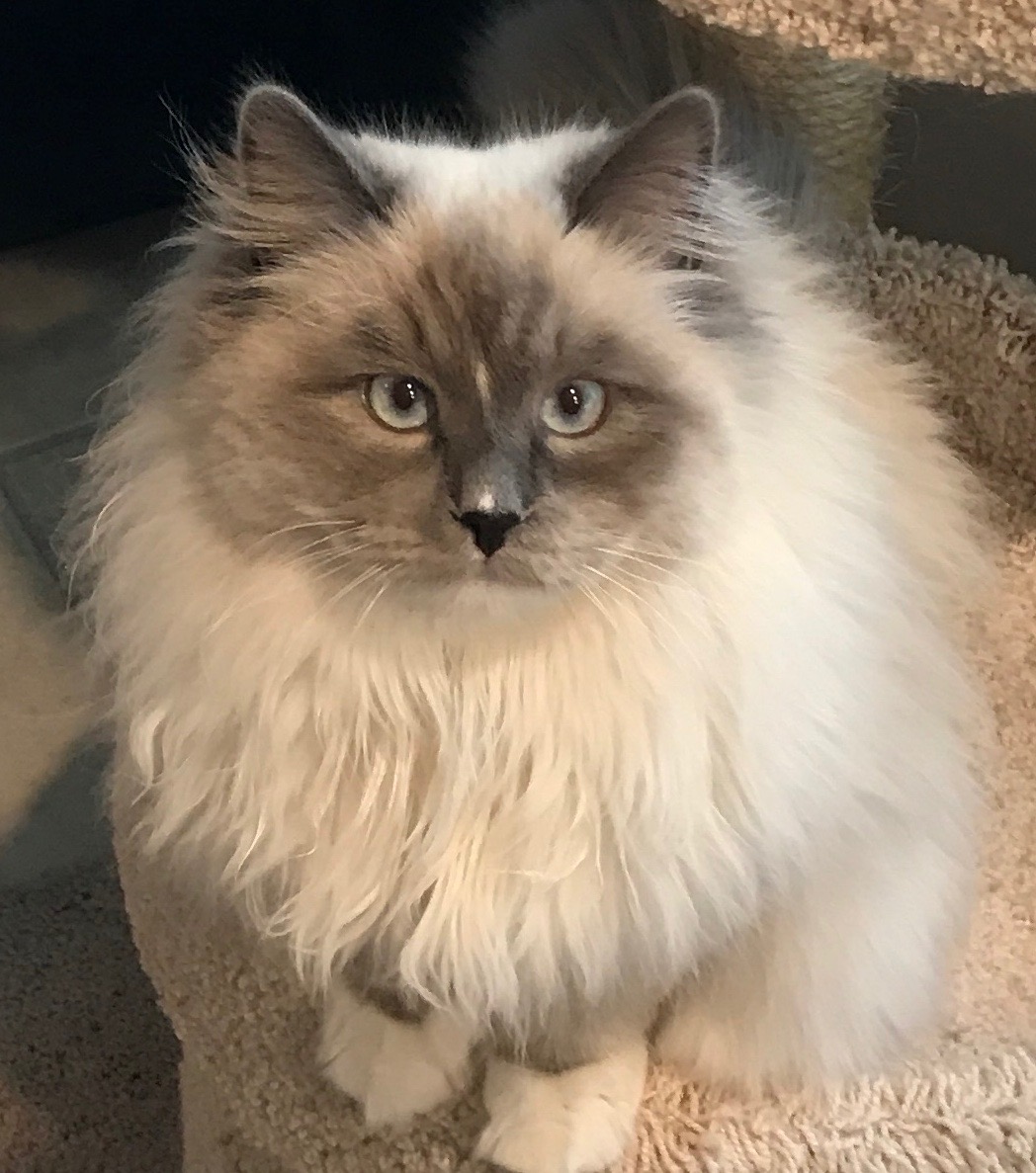 Kitten Waiting List
WE ARE ACCEPTING RESERVATIONS FOR 2019 LITTERS!

2019 litters
Catherine & Joel
Alicia

Mehreen
Mary Ann
Allison
laura
Kara
Josh
Keith & Sherri (2)
Mckenzie
Haley
Mary R.


Happy Holidays to all.... We are taking reservations for 2020 kittens.
2020 Breeding Plans:
Feya
Maggie (RED)
Pearl
Thank you, Sondra
Hello All, super news! My Siberian Cat painting won the Tama Acrylic Award. I was really surprised and Happy...
January 29, 2019
I have enjoyed painting for about one year. My teacher, Anatoliy Shapiro really challenges me. I have been working on an acrylic painting of a siberian cat. It is not finished…
November 30, 2018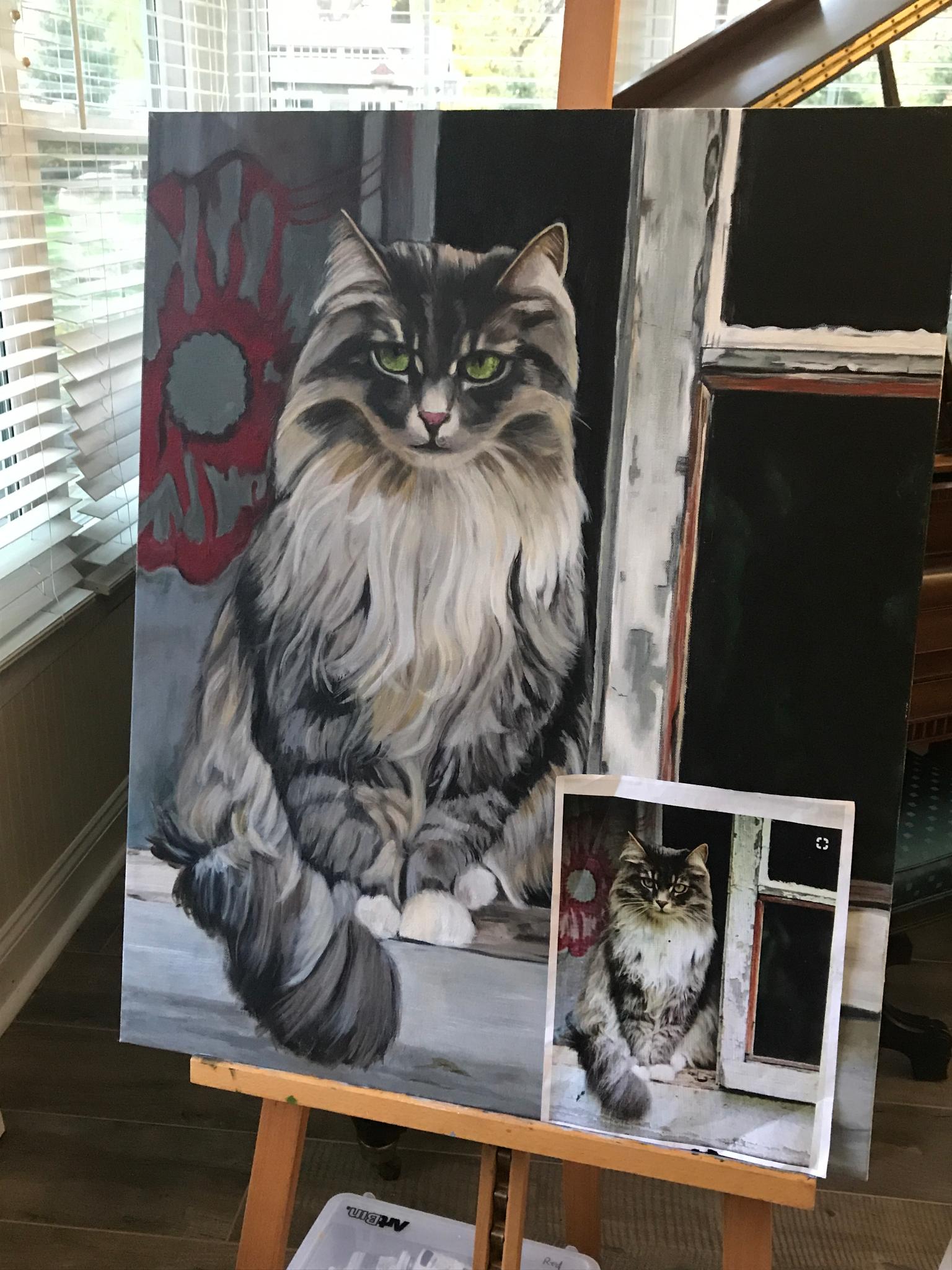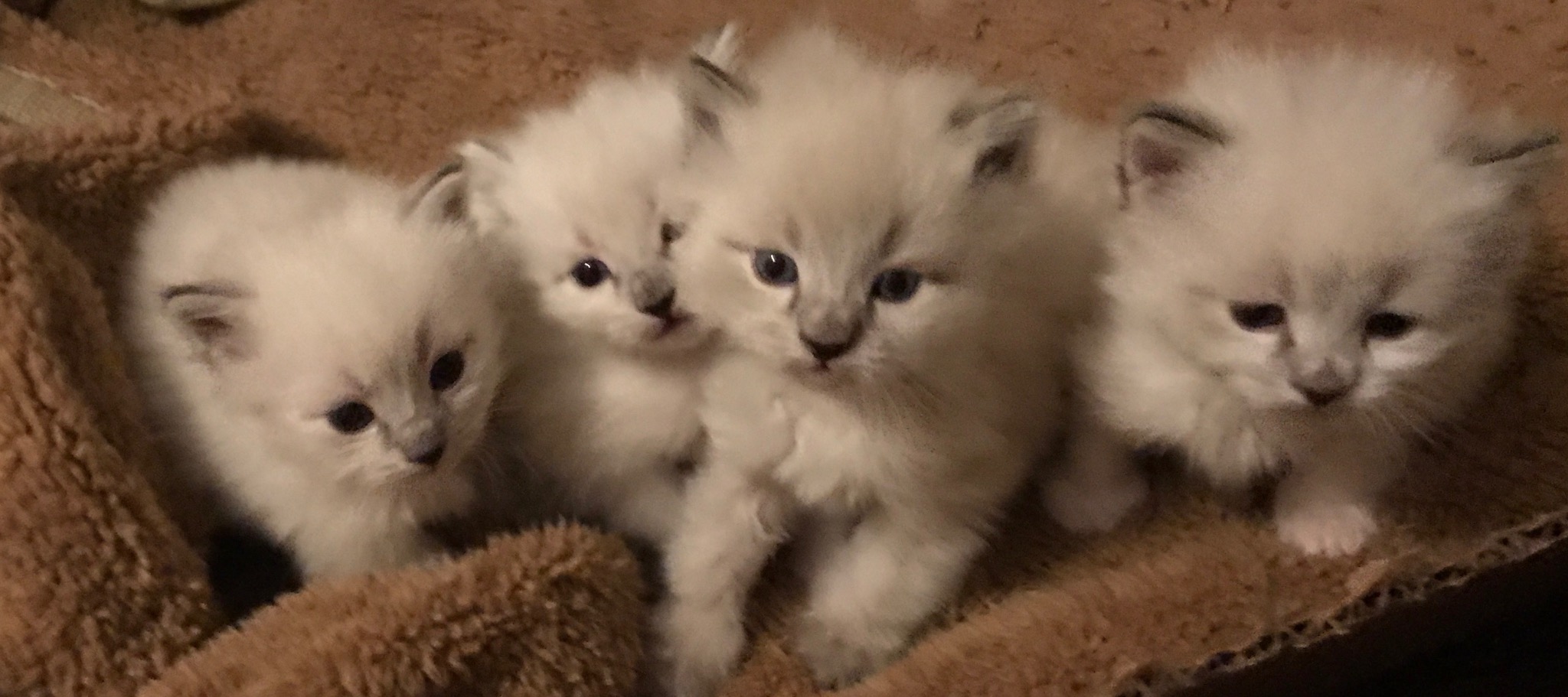 Lilly's Babies. They are super cute and healthy.....So sweet!
If you are interested in purchasing a Siberian Kitten please fill out the information below and I will contact you shortly.
Thank you, Sondra
One of my, cats, Zulu Zedico won the 2017 Cleveland Cutest Cat Award!
My husband built this outside gazebo for our kitties. They go outside through a window tunnel all year long and love it!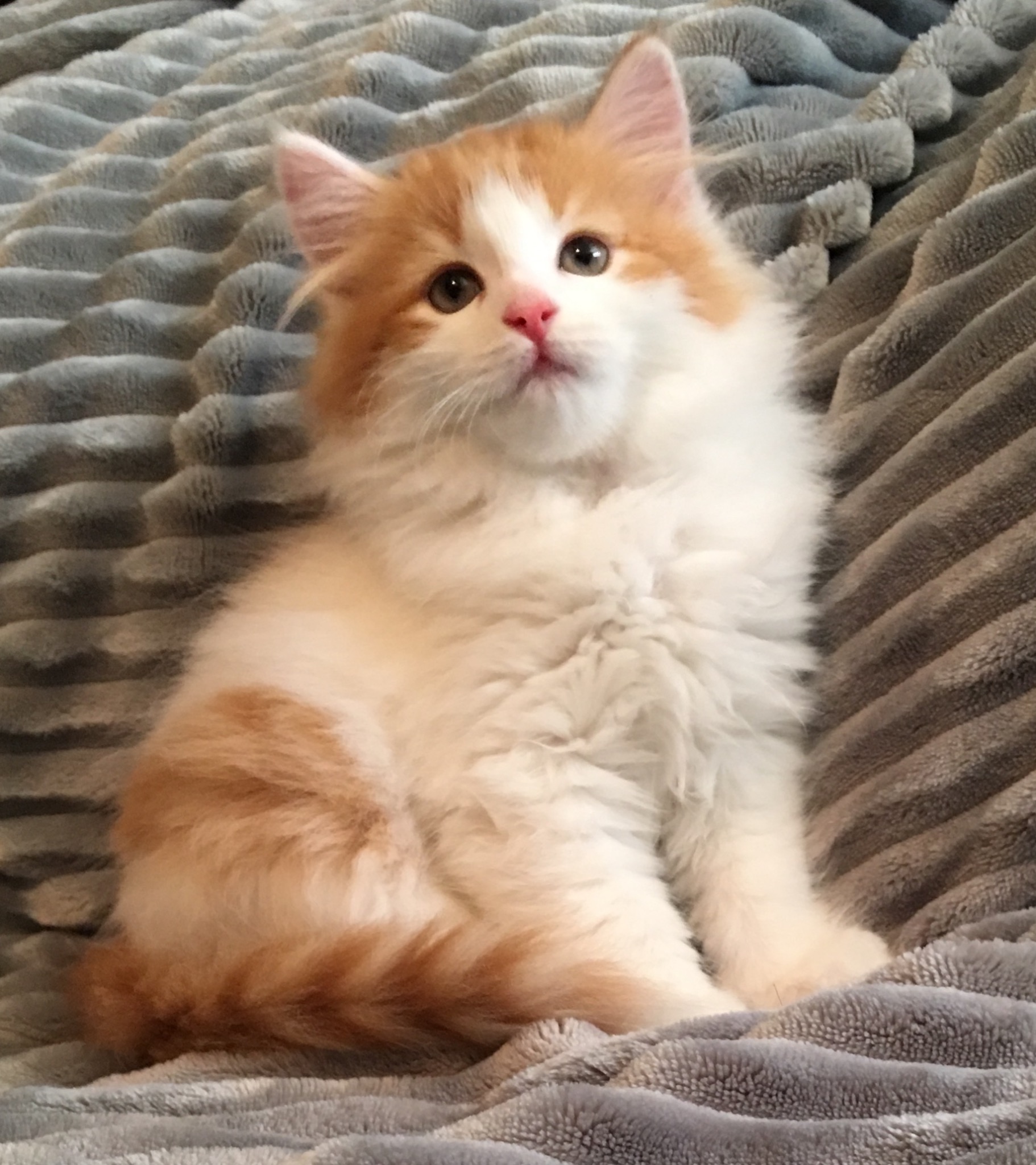 This is Magdelina , aka Maggie my first red siberian. I am so excited to have her join my cat family!
This is Pearl, blue lynx pointe, My granddaughter, Olivia named her because she shines white like a pearl. Her mother, is Lilly and was born here. She will join our cattery family!